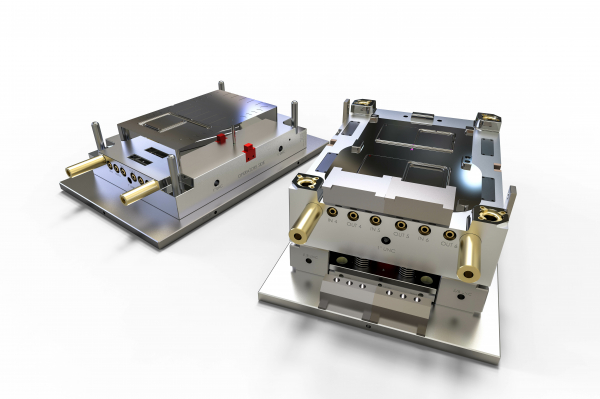 Molding Services
R&D Molders, a Lomont Molding facility, is one of the premier plastic molders in the country. We have decades of experience with a variety of materials, configurations, and mold constructions. We offer an extensive selection of in-house services to meet all of your application needs. Our specialties include:
Structural Foam Molding
We will work you to manufacture structural foam molding products that meet all of your specifications. Our molding process creates structurally sound, nearly stress-free parts at a cost-effective price that fits your budget. Learn more about our low-pressure structural foam molding process.
High Pressure Plastic Injection Molding
Our high-pressure plastic injection molding allows you to scale production to your specific needs. From simple to complex geometries, our mold process can handle and challenge and is great no matter the size of the production run. 
Nitrogen Gas-Assist Molding
Our gas-assist thermoplastic molding is ideal for those who want a time-saving, cost-effective process, as well as finished parts that have a superior surface appearance and are lighter in weight. 
Over-Molding
Our plastic over-molding is used to improve both the aesthetic appeal and the functionality of a part. For a variety of industries including automotive, appliance, and, medical devices, plastic over-molding can eliminate assembly line time, break up color, and offer many more benefits. 
In-Mold Decorating
In-mold decorating from R&D Molders creates advanced quality, visually impressive graphics in plastic, as well as labeling and other decorating. This eliminates many additional labor and equipment costs. Learn more about our in-mold labels and decorating plastic processes.
Profile Extrusion
Our extensive plastic extrusion process is a cost-effective process that allows for a great amount of developmental freedom and customization. We will work with you to create the extruded plastic profiles that you need for your application. Read more about our plastic extrusion technologies and customization options.
Injection Blow Molding
Injection blow molding can be used to produce many kinds of hollow, plastic products, from water and soda bottles to plastic drums. We utilize a wide range of thermoplastic materials for this process and will work with you decide which plastic is right for you.
Insert Injection Molding
At R&D, we utilize specially-designed, quality molding machines that were made especially for the insert injection molding process. With our state-of-the-art equipment, we can meet any of your specifications. This process can be used for a wide range of industries include aerospace, medical, and electronics. 
Assembly & Secondary Operations
R&D provides a variety of assembly and secondary operations including: sonic welding, insert molding, painting, shielding, hot stamping, part assembly, and more. We will work with you throughout your entire molding project.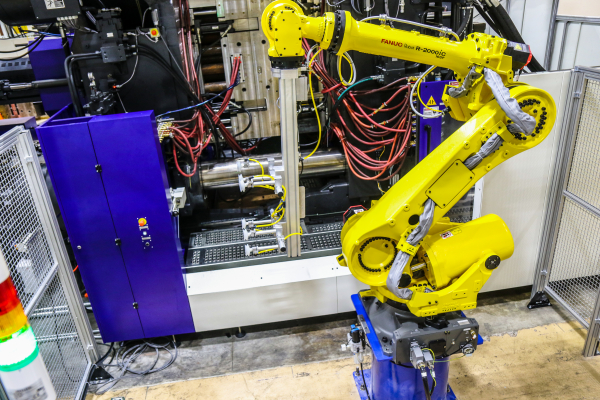 R&D Molders offers complete in-house engineering, tooling, quality assurance, in-mold technologies and decorating, and assembly and secondary operations. We offer plastic molding services for a variety of industries.
Learn more about our services today.